Description
Toyota Tacoma Double Cab Image Dynamics Subwoofer Box Enclosure 12″ Bundle
Custom Designed to hide behind the seats in your Double Cab Tacoma this box works with a number of different subwoofers. The box is made with ULTRA high quality MDF for best sound quality. Don't settle for cheap particle board boxes that you find on online auctions and many other discount sites. You will not get the sound quality you are after.  Once the box is hand built here in the United States, we spray the MDF with a high quality polyurethane bed liner. Keep in mind the Tacoma has very little room behind the seat. You will need to remove your seat for installation. However after the installation you can put the seats back in place. Due to lack of space behind the seat, you can NOT fold the seat down as it may damage the subwoofer.
Here are pictures of an installation using our subwoofer box & amp mounting kit.
When selecting a sub make sure it meets the following requirements:
– Will work in a sealed box with .55 Cu Ft of air space
– Mounting diameter of 11.1″
– Top mount depth of 5.75 or less
This bundled installation kit includes discounted pricing on the following items:
1 – tacotunes.com Toyota Tacoma Subwoofer Box 12″
1 – Image Dynamics ID12v4 Subwoofer in a 2 or 4 Ohm load (How to select proper subwoofer load)
1 – Terminal / Wiring Cup
1 – 24″ Red 12 gauge wire
1 – 24″ Black 12 gauge wire
8 – Wood Screws (subwoofer hardware)
4 – Wood Screws (terminal cup hardware)
1 – 20″ x 20″ sheet polyfil
Toyota Tacoma Double Cab Image Dynamics Subwoofer ID120D4V4
Toyota Tacoma Double Cab Image Dynamics Subwoofer ID120D2V4
If you don't already have a sub in mind, you should really consider matching this box with the Image Dynamics ID12 subwoofer. We have been providing this solution for over 7 years. This subwoofer box works great with Image Dynamics ID12V4 – 450 watts RMS. The ID V.4 subwoofers provide amazing performance with high output and great sound quality, all for a very reasonable price. Their high performance capability is the result of optimized motor and suspension designs that yields very high linear excursion capability. The ID series provide the right balance of sound quality, high output levels and cosmetic appearance with great performance even from lower powered amplifiers. The subwoofer box includes the subwoofer box and 1 sheet of polyfil.  You can also get a discount on the box if you decide to add a subwoofer to your purchase.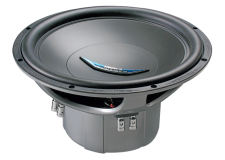 NOTE:  We do not sell the ID12 Subwoofer unless it is bundled with this box. If you order both, we will discount the price of the sub box. If you are looking to purchase the subwoofer without the box, please contact woofers.etc and tell them tacotunes.com sent you over!
PICTURES BELOW ARE FROM ID10 BOX. However this is a 12″ ID12V4 subwoofer.
48 States US Shipping only. HI, AK, PR and Canada email for shipping costs.