Description
TXD10005 Plug & Play 5 channel Amplifier Full Range Class D
One amp that will run your front & rear door speakers while also powering your subwoofer! This little amp is bad to the bone! It is the heart and soul of our new entry level packaged setups for your Toyota. Customers are blown away by the power and clarity from this little powerhouse!
The TXD1005 EZ-Amp is a new technology class D amplifier. These amps operate at nearly 95% efficiency. Unlike older style AB amps that operate at roughly 50% efficiency these amps draw less power and generate much less heat. These amps put much less strain on your charging system and are much smaller because they do not require heat sinks to be as large as older style amplifiers.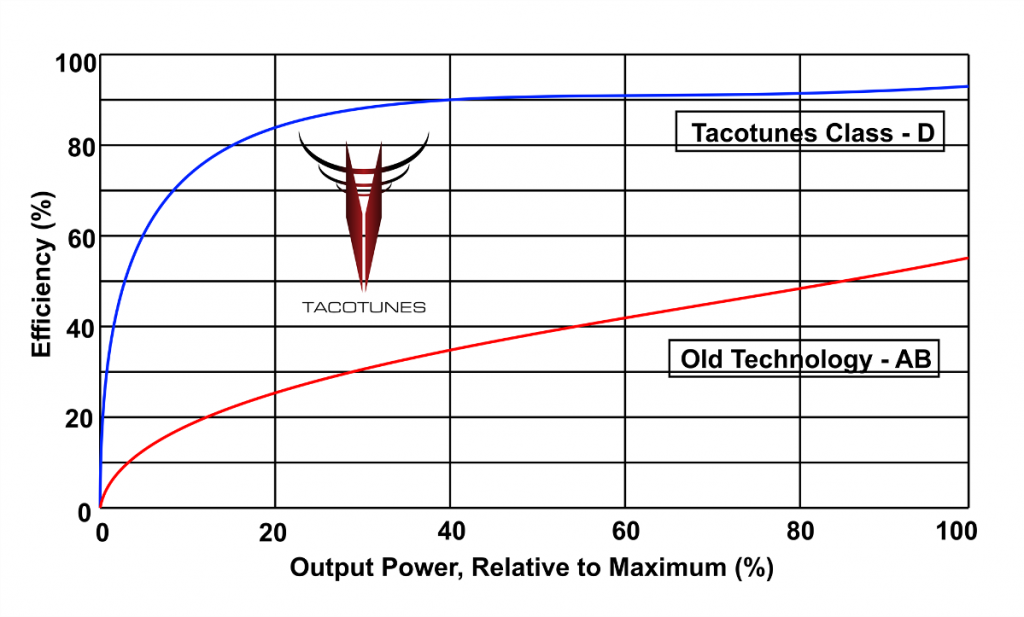 TXD10005 5 Channel Amp Specs
5 Channel Full Range Class D Stereo Amplifier
Channels: 5
Class: D
Range: Full
Dimensions: 11.2" x 3.9" x 1.4" / 280.3mm x 100mm x 36mm
Front & Rear Speaker Output (RMS)
80 watts x 4 (Front/Rear Door Speakers) (4 Ohm)
125 watts x 4 (Front / Rear Door Speakers) (2 Ohm) NOT recommended without sound processor.
Subwoofer Output
450 watts x 1 Subwoofer Output (2 Ohm)
200 watts x 1 Subwoofer Output (4 Ohm)
This amp is NOT 1 Ohm stable. Please see our other amps for 1 ohm stable subwoofer amplifier.
The following items are included with the TXD1000.5
1 – TXD10005 5 Channel Amplifier
1 – TXD10005- Subwoofer Control Knob
1- Front / Rear Input / Output Connections
NOTE: This setup is designed to work with your stock stereo. However, it will work with aftermarket head units as well.
Optional Items:
1 – TXD Tundra direct replacement amp rack – bolts directly to stock mounting location. No cutting or drilling.
Plug and Play Harness
NTUNE6
Be sure to check out our bundled items for discounts on this amp and accessories.
Peak Power: 1800 watts
Frequency Response: 20 Hz – 20,000 Hz
S/N Ratio: >85 dB
Input Sensitivity: 0.25 V – 10.0 V
Crossover Slope: 12/18 dB
High-Pass Filter Freq: 25 Hz – 250 Hz
Low-Pass Filter Freq: 50 Hz – 250 Hz
Subwoofer Boost / EQ: 0- 18dB
Subwoofer EQ Frequency: 45 Hz
Amp Turn On: High level input & Remote Wire