Image Dynamics Speakers that fit Toyota Tacoma
Image Dynamics Speakers that we have test fit to ensure proper fitment in your Toyota Tacoma
The following Image Dynamics Speakers that fit Toyota Tacoma have been installed by tacotunes.com customers. Using our Toyota Tacoma speaker installation kits we make upgrading your speakers fast and easy with not cutting, drilling or mortification to your Toyota Tacoma.
Image Dynamics Component Speakers and tweeters that fit your Toyota Tacoma
Click here for instructions how to install Image Dynamics CTX65Cs Component 2 Way Speaker System that fit Toyota Tacoma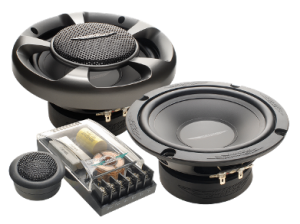 Click here for instructions how to install Image Dynamics XS65 Component 2 Way Speaker System that fit Toyota Tacoma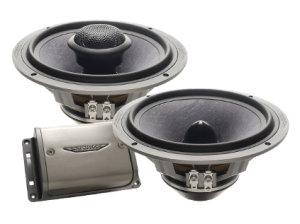 Image Dynamics Coaxial Speakers that fit Toyota Tacoma
Image Dynamics CTX65
Image Dynamics CTX69
Component Sets
XS Component System
The XS Series Components from Image Dynamics are the culmination of a engineering driven research and development project to produce sound performance that is without compromise.Powerfully detailed and dynamic in their musical output, they excel in the challenging automotive acoustic environment. XS Hybrid Components produce midrange with presence and detail without any coloration. The mid-bass carries weight and impact, and the highs are alive with detail and clarity without fatiguing harshness.Available in 6.5″ and 6×9″ models. An innovative speaker system, the XS Series allows multiple tweeter mounting options for the best in-car performance and ease of installation.
CXS Component System
The Chameleon CXS version 2
component separates are a truly innovative new speaker system. Their easy to change tweeter mounting allows you to choose the best mounting method for your vehicle. Installation versatility was only one of our goals when engineering the CXS separates.
We set out to attain a level of fidelity that is unrivaled at any price. The result is a speaker system that provides superior resolution of details through the critical midrange and high frequencies with incredible dynamics and sonic realism. Their superior performance will be immediately apparent with
your first listen to the CXS.
CTX Component System
CTX Component Speakers are the affordable solution for the sound enthusiast seeking a high performance speaker system. Their high efficiency provides inclredible detail and very high output levels while producing rich well-ballanced sound with excellent tonal characteristics. More than the sum of the parts, the CTX components feature a long excursion mid-woofer design that handles high-power amplifiers effortlessly with low distortion allowing higher output levels. The Silk dome CTX tweeters deliver the dynamics and detail without listening fatigue or harshness. The CTX components performance is the product of proper materials and a well executed engineering design. This translates to neodymium magnet silk dome tweeters with swivel mount, mica-polymer composite cones that are stiff yet light and well-damped butyl rubber surrounds. Crossover with 250 volt metalized polypropylene capacitors air core inductors and 3 poasition tweeter level control.
Back to Top
Coaxials
CTX Coaxials
The CTX Coaxials combine high efficiency and high power handling allowing them to provide excellent output even with head unit power and still gracefully handle even high power amplifiers. This performance is the result of careful design and engineering comprised through the proper selection of materials and components. More than the sum of the parts CTX component coaxial speakers feature a long excursion mid-woofer that utilizes light yet stiff and strong Mica-Polymer cones, butyl rubber surrounds, high power voice coils. The CTX silk do

me tweeters utilize high energy neodymium magnets with ferro-fluid cooled voice coils with rear wave dampers for clear and detailed high frequency response.