Description
2022+ Toyota Tundra – Catalytic Converter Anti-Theft Plate
This catalytic converter anti-theft plate offers a secure way to deter catalytic converter thieves.  It is manufactured using 3/16" aluminum plate that won't rust! It is laser cut from a single sheet of aluminum plate. We then we add additional stability with 90 degree bends to make the plate ultra rigid.
Compatibility:
This plate will NOT work with any lift kit that requires the front crossmember to be cut. 
Features & Benefits: 
3/16" Aluminum
Uses factory holes – no drilling or cutting required
Includes installation hardware
Easy bolt in installation can be performed by anyone with basic hand tools.
The anti-theft shield is designed to work with your stock skid plate OR Toyota's TRD aftermarket Skid Plate.
Aluminum finish – no painting or powder coating required
Vented to allow proper cooling
Transmission drain hole access
How to install video: (SEE BELOW)
NOTE:  These plates are subject to surface scratches and minor discoloration(s). 
What's in the box:
1 – Anti-Theft Plate
4 – Bolts
6 – Fender Washers
4 – Nylon Locknuts
OPTIONAL: Security bolts offer added security can can be purchased as an option.
Dimensions:
42" x 32" x 4"
Weight:
18 lbs
***FREE SHIPPING comes with a 7 – 10 day shipping delay. If you would like the items shipped sooner, please select a PAID shipping method.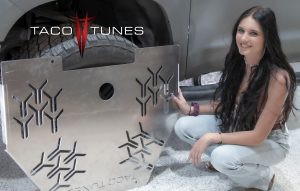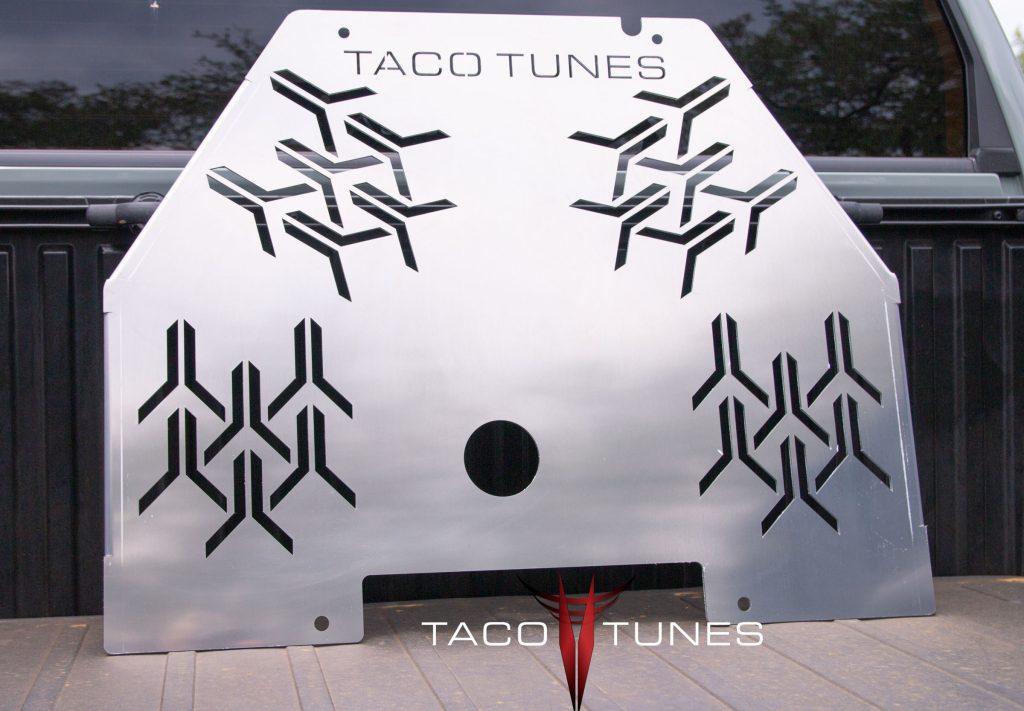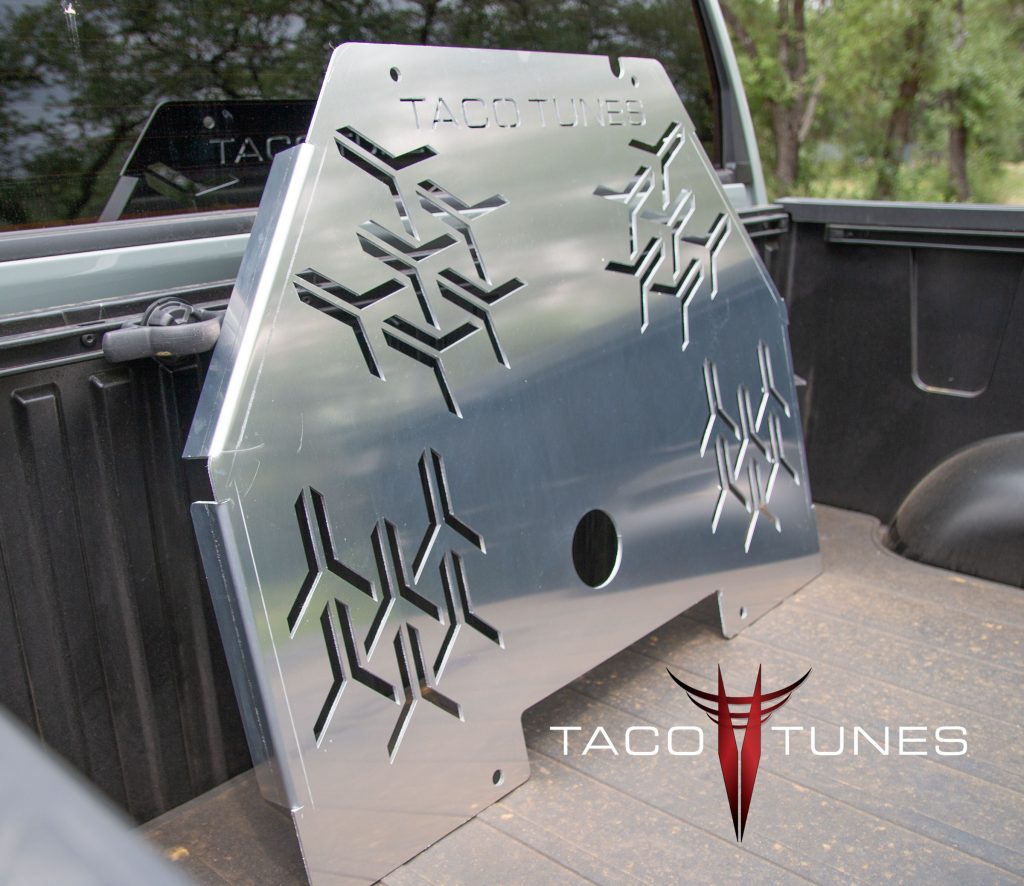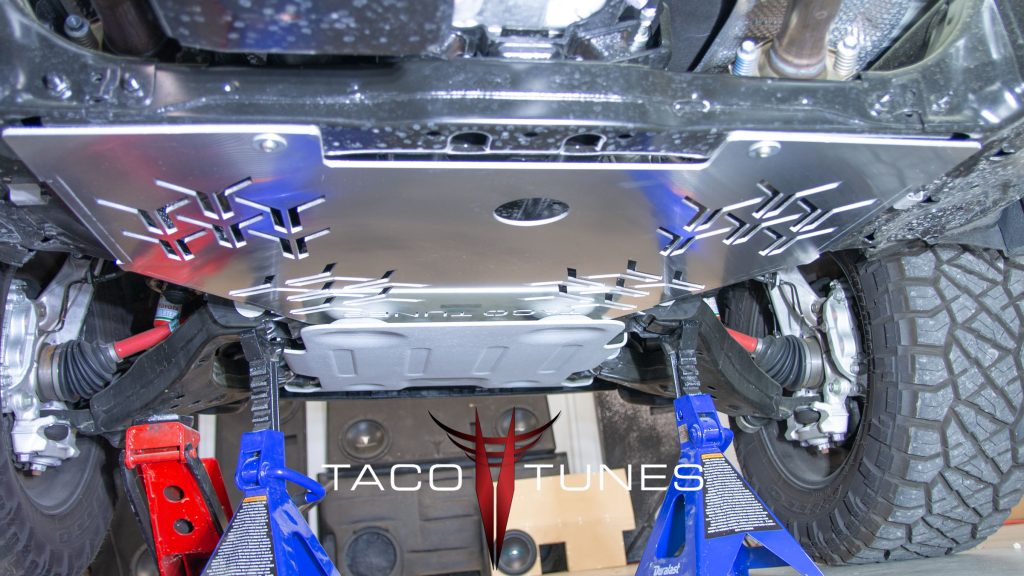 Can my catalytic converters be stolen with this anti-theft / deterrent installed (cat plate)?
There is no perfect product that will protect 100% against catalytic converter theft. With the right set of tools, time, and determination a thief can remove any anti-theft protection device.
As of 6/22/2022 our cat plates have protected 100% of our customer's vehicles. Not a single catalytic converter has been stolen from a tacotunes.com customer that has a cat plate installed in their Toyota.
One of our Toyota Tundra customers reported that the cat plate stopped an attempt to steal his catalytic converters at a hotel in Houston TX. The noise from the plate was so loud he and several hotel guests came outside. The thief was gone before anyone could identify him or her. Our goal is to deter the thief(ves) as much as possible. Thieves are aware time is not on their side. The cat plate increases their chances of getting caught. Although we can't guarantee your catalytic convertor will not be stolen, we are confident our products will greatly reduce your chances of becoming a catalytic convertor theft victim.