Description
"System 1" Complete Audio System Upgrade Designed for 2010-2019 Toyota 4Runner
Our "System 1" audio system designed for your Toyota 4Runner contains all components necessary for a successful installation. This setup will work with stock or aftermarket head units. This is for NON-JBL equipped 4Runners. If your 4Runner is factory JBL equipped, please be sure to contact us before placing your order. 
This system includes our TXD8005-5 channel amplifier that  will boost your new front door component speakers AND  power your new full size 12″ subwoofer. . .  thus dramatically enhancing your stock stereo's performance. In addition, the amp has plenty of power when you decide to upgrade your rear door/hatch speakers. We will show you how to tune your amplifier to match your speaker's capabilities. Many of our customers build their audio as their budget allows.
The following components are included in this audio system upgrade:
TXD8005 – 5 Channel Amplifier Install Kit (included in System 1)

TXD8005 / Install Kit Specs (more info)


Front & Rear Speaker Output

75 watts x 4 (Front/Rear Door Speakers) RMS (4 Ohm)

Subwoofer Output

350 watts x 1 Subwoofer Output

This amp is NOT 1 Ohm stable. Please see our other amps for 1 ohm stable subwoofer amplifier.

The following items are included with the TXD800.5 Install Kit

1 – TXD800.5- Subwoofer Control Knob

1-  Direct Connect 4Runner Plug N Play Integration System

NOTE: This setup is designed to work with your stock stereo. However, it will work with aftermarket head units as well.

1 – TXD 4Runner direct replacement amp rack – bolts directly to stock mounting location. No cutting or drilling. 
NEW PICS of 4Runner coming soon.
Amp Power Installation Kit (included in System 1)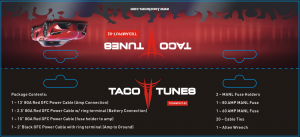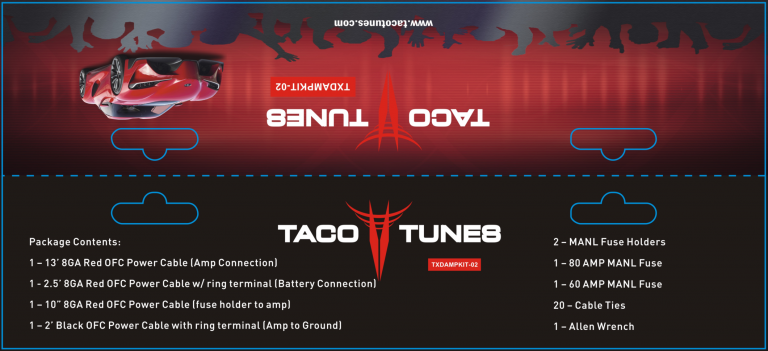 TXDAMPKIT-02 Amp Power Install Kit


1 – 13' 8GA Red OFC Power Cable (Amp Connection)

1 – 2.5' 8GA Red OFC Power Cable w/ ring terminal (Battery Connection)

1 – 10" 8GA Red OFC Power Cable (fuse holder to amp)

1 – 2' Black OFC Power Cable with ring terminal (Amp to Ground)

2 – MANL Fuse Holders (battery & amp)

1 – 80 AMP MANL Fuse (battery fuse holder)

1 – 60 AMP MANL Fuse (amp fuse holder)

20 – Cable Ties
4Runner Full Size 12″ Ported Subwoofer Enclosure & Subwoofer (included in System 1)
4Runner 12 inch Subwoofer Specs (more info)


1 – tacotunes.com ported fiberglass subwoofer enclosure or 12″ ported subwoofer enclosure (wood)

1 – Image Dynamics ID12D4 dual voice coil 12″ subwoofer (2 Ohms presented to amp for max power)

1 – Terminal Cup & Internal Wiring

1 – 20 foot 12G subwoofer wire 
The fiberglass subwoofer enclosure does NOT fit 3rd row seating.If your 4Runner is equipped with a rear cargo sliding tray, those will not be available for at least 90 days.
The wood enclosure will work with most Toyota 4Runner Models.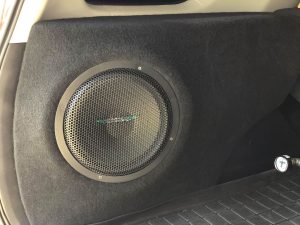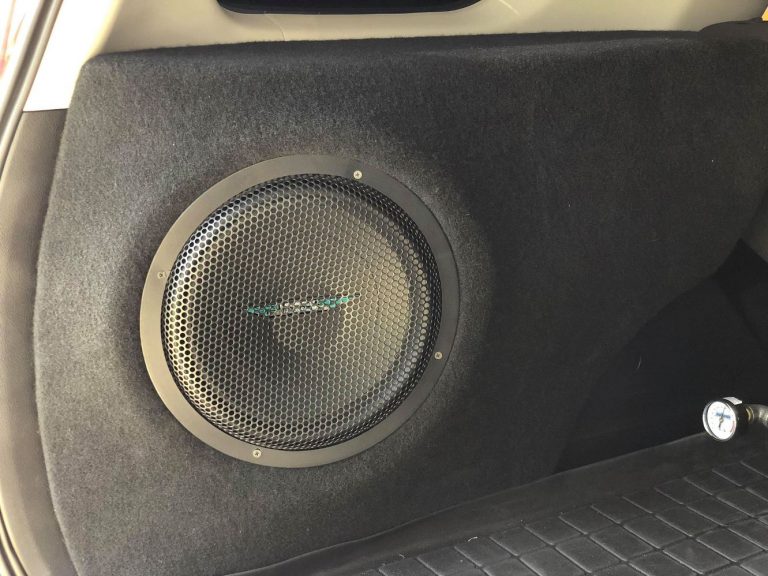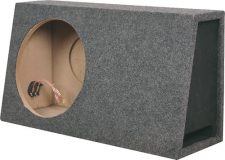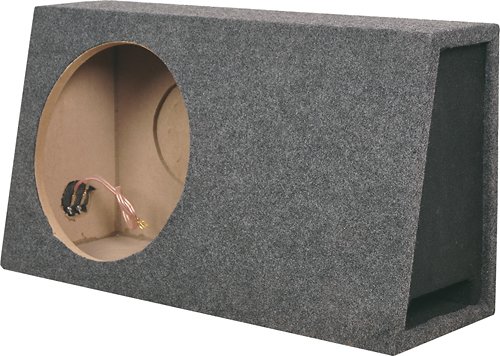 Front Door Speakers: (Included in System 1)
Speakers (more info)


2 -Tacotunes TT65CS 6.75″  Component Speakers, Tweeters & Crossovers

2 – Front Door Speaker Mounts

2 – tacotunes dash speaker adapters (tweeters)

2 – 36″ Wire Harness Adapters (connects to stock wiring)

2 – 36″ 16G speaker wire – Red / Black (mid range)

2 – 36″ 18G tweeter wire – Red / Black (tweeter)

Rated at 100 watts (RMS)

NOTE: These are tacotunes.com branded speakers.
Rear Door / Hatchback Speakers: (optional)
Speakers (more info)
4 – tacotunes direct replacement speakers.

Rated at 80 watts (RMS)