Description
Toyota Camry 6×9 Heavy Duty Speaker Adapter Installation Kit Rear Deck / Dash
tacotunes.com speaker adapters make installing 6×9 speakers in the rear deck of your Toyota Camry quick and easy. CNC milling from a solid piece of heavy duty plastic, make these are the very best mounts you can buy for your Toyota Camry. These ultra heavy duty speaker adapters / mounts will not vibrate a higher volumes.
This kit includes the following:
2 – 6×9 speaker mounts (Driver & Passenger Side) – this is a pair of speaker mounts.
8 – mounting screws
Discounted / optional items to assist with your installation:
Speaker Wire Harness Kit –
Add these to your order if you will be powering your aftermarket speakers with the stock wiring or our plug an play amps in your Toyota Camry. These adapters plug into the the factory wiring without any cutting or splicing. Should you ever plan to sell or trade in your Toyota Camry, the adapters will make it much easier to return the the Toyota Camry back to stock.
Be sure to check out our plug and pay amplifiers & subwoofer(s) for your Toyota Camry.
This kit includes the following:
Replaces part number:
Toyota Part No 86160-06450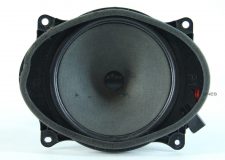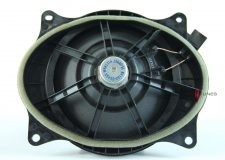 Toyota
Camry
2012-2017
LE, N, SE, XLE, XSE
4 Cyl 2.5L, 6 Cyl 3.5L
2ARFE, 2ARFXE, 2GRFE; ASV50, AVV50, GSV50