Description
2005-2023 Toyota Tacoma "System 1" Budget Friendly Audio System
This package includes everything you will need to install an upgrade audio system in your Toyota Tacoma Double Cab.
Unlike our higher-end SQ (sound quality packages), this mid level system is for our more budget minded customers. The feedback from our customers on this setup has been awesome! We field tested this here in San Antonio before we pushed it out to our worldwide customer base. NOTE: Currently we do NOT have a mid level solution for our JBL customers.
The complete audio package includes the following items:
To keep your stock head unit (stereo) you will need the, Plug and Play tacotunes.com EZ Amp integration system:
TXD8005 – 5 Channel Amplifier Install Kit (Included)
TXD8005 / Install Kit Specs (more info)


Front & Rear Speaker Output

75 watts x 4 (Front/Rear Door Speakers) RMS (4 Ohm)

125 watts x 4 (Front / Rear Door Speakers) RMS (2 Ohm) NOT recommended without sound processor.

Subwoofer Output

350 watts x 1 Subwoofer Output (2 Ohm)

200 watts x 1 Subwoofer Output (4 Ohm)

This amp is NOT 1 Ohm stable. Please see our other amps for 1 ohm stable subwoofer amplifier.

The following items are included with the TXD800.5 Install Kit

1 – TXD800.5- Subwoofer Control Knob

1-  Direct Connect Tacoma Plug N Play Integration System

NOTE: This setup is designed to work with your stock stereo. However, it will work with aftermarket head units as well.

1 – TXD Tacoma direct replacement amp rack – bolts directly to stock mounting location. No cutting or drilling.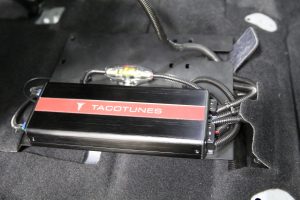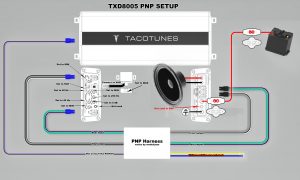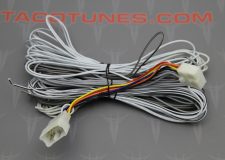 TXD8005 Setup Guide
Amp Power Installation Kit (included)
TXDAMPKIT-02 Amp Power Install Kit


1 – 13' 8GA Red OFC Power Cable (Amp Connection)

1 – 2.5' 8GA Red OFC Power Cable w/ ring terminal (Battery Connection)

1 – 10" 8GA Red OFC Power Cable (fuse holder to amp)

1 – 2' Black OFC Power Cable with ring terminal (Amp to Ground)

2 – MANL Fuse Holders (battery & amp)

1 – 80 AMP MANL Fuse (battery fuse holder)

1 – 60 AMP MANL Fuse (amp fuse holder)

20 – Cable Ties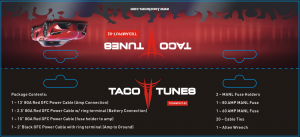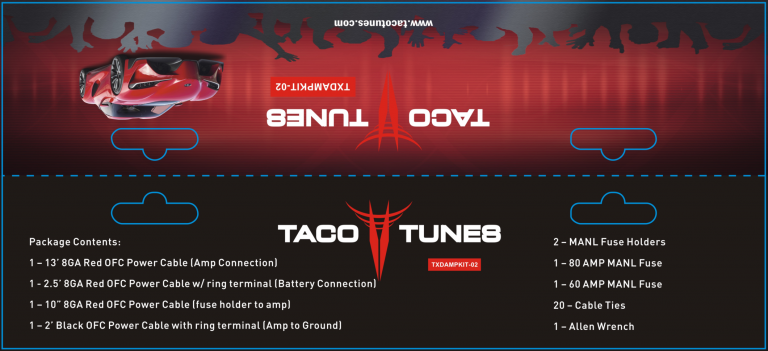 10″ Subwoofer Box & 10″ Subwoofer (included)
1 – tacotunes.com 10″ subwoofer box and all mounting equipment
1 – Image Dynamics ID10D4 dual voice coil 10″ subwoofer (2 Ohms presented to amp for max power)
1 – Terminal Cup & Internal Wiring
1 – 20 foot 12G subwoofer wire
NOTE: Color & Finish may vary on the subwoofer box
*FITMENT ISSUES:
Due to lack of space behind the seat AND to avoid damaging the subwoofer you will NOT be able to fold down the driver side (rear seat) after you complete the installation.
The plastic storage compartment (driver side) and plastic on back of seat must be removed. Can be reinstalled if you sell truck etc. so be sure to save your parts, bolts etc.
2020+ Toyota Tacomas equipped with multi-camera/ Panoramic features will require the module to be relocated. See below for what we are referring to: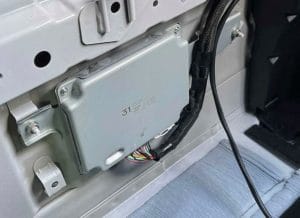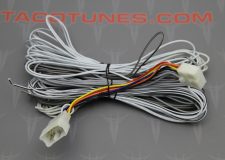 Front Door Component Speakers (Included):
Tacotunes  TT65CS Component Speakers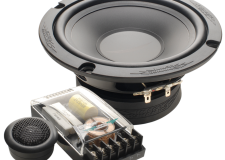 The following items are included with this bundle set:
2 -tacotunes TT65CS 6.75″  Component Speakers, Tweeters & Crossovers
2 – Front Door Speaker Mounts
2 – Crossover Mounting Adapters & mounting screws (2)
2 – Wire Harness Adapters
2 – 18″ 16G speaker wire – Red / Black
2 – 18″ 18G tweeter wire – Red / Black
Rated at 100 watts (RMS)
 Rear Door Speakers (Optional):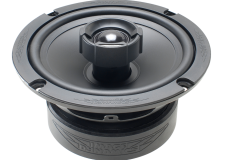 2 – Image Dynamics CTX65  Coaxial Speakers
2 – Rear Adapter Speaker Mounts (Heavy Duty)
2 – Wire Harness Adapters
Rated at 100 watts (RMS)