Focal Speakers that fit Toyota Tacoma
Focal Speakers that we have test fit to ensure proper fitment in your Toyota Tacoma
Below is a list of Focal Speakers that fit Toyota Tacoma based on customer feedback and field tests. If the speakers you are considering purchasing are not in the list below, please take time to review some important factors in choosing speakers that will work in your Toyota Tacoma. Proper fitment and power selection are of extreme importance.
First and foremost in selecting speakers for your Toyota Tacoma is to ensue they will fit. The Double Cab, Access Cab & Xrunner, come stock with 6×9 speakers in the front doors. The regular cab is equipped with 6.5″ speakers. tacotunes.com provides custom designed speaker mounts that allow you to install after market speakers into your Toyota Tacoma. With our kits you can easily install 6×9, 6.5 or 6.75 coaxial and component speakers. The max mounting depth is approximately 3.25″ of top mount depth (TMD) in the Toyota Tacoma These speakers have been test fit to work in the front doors Toyota Tacoma These speakers have been test fit to work in the front doors Toyota Tacoma 2005 2006 2007 2008 2009 2010 2011 2012 2013 2014. TMD is the the speaker's mounting depth when it's installed as a top-mount. Your Toyota Tacoma will need 3.25″ clearance in order for the speaker to fit properly. As listed below, your speaker manufacture will provide the TMD required for each model speaker.
If I had a dollar for every time a potential customer contacted me to say "my head unit will output 50 watts, what speakers should I get?", we would not need to sell any products
First off, most manufacturers will advertise MAX ratings. These MAX ratings have no bearing the real wattage the speakers can handle. You will want to pay attention to RMS or nominal ratings.
NOTE: Consider purchasing our pre-packaged bundles to make installing after market speakers quick and easy!
Focal Speakers that fit Toyota Tacoma
How to install Focal Polyglass 170 V Component Speakers Toyota Tacoma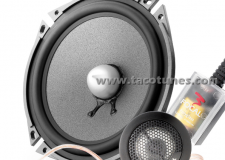 How to install Focal Performance PS 165 Component Speakers Toyota Tacoma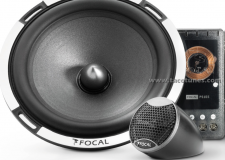 How to install Focal Integration 165 VRS Component Speakers Toyota Tacoma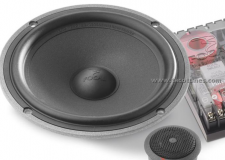 How to install Focal Access 165A1 SG Component Speakers Toyota Tacoma
How to install Focal K2 Power 165KR2 Component Speakers Toyota Tacoma