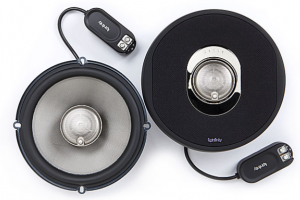 According to the manual you will want to order:
http://shop.tacotunes.com/Tacoma-Speaker-Installation-Kit-Front-65-Rear-65-1-HDP-TACO-65KIT-P.htm
You will want to spec 5.2 as the cutout diamter.
Infinity Kappa 62.9i Coaxial-Speakers Toyota Tacoma
BTW, for a few dollars more (not much) we have bundled speaker kits iwth Image Dynamcis CTX65CS components speakers for the front doors and CTX65 Coax for the rear doors. They handle more power and will give a bit more mid bass. They are very popular speakers in the car audio world.
How are you planning to power the speakers? Any plans for a sub down the road?
thx!
Rob
Check us out at: Website: https://www.tacotunes.com Add us a friend on Facebook:http://www.facebook.com/tacotunes YouTube:http://www.youtube.com/tacotunes Follow Us on Twitter: http://www.twitter.com/tacotunes Pictures: https://www.tacotunes.com/pictures Blog: https://www.tacotunes.com/blog ________________________________________ From: mikefarhat@ [[email protected]] Sent: Wednesday, April 18, 2012 11:54 AM To: [email protected] Subject: Contact Us Requested
You have received a contact request from a visitor to your storefront at http://shop.tacotunes.com:
E-mail Address: [email protected] First Name: Mike Last Name: Farhat Company: Phone Number: xxx9939747 Request:
I want to install Infinity Kappa 62.9i 6.5″ speakers all the way around my 2012 Tacoma Double Cab. Can you guys tell me the adapters and wiring harnesses I need?
Thanks!
Thank you, The Quick Shopping Cart Team