Today we installed component speakers in the rear doors of a 2021 Toyota Tacoma Double Cab TRD 4×4 Offroad.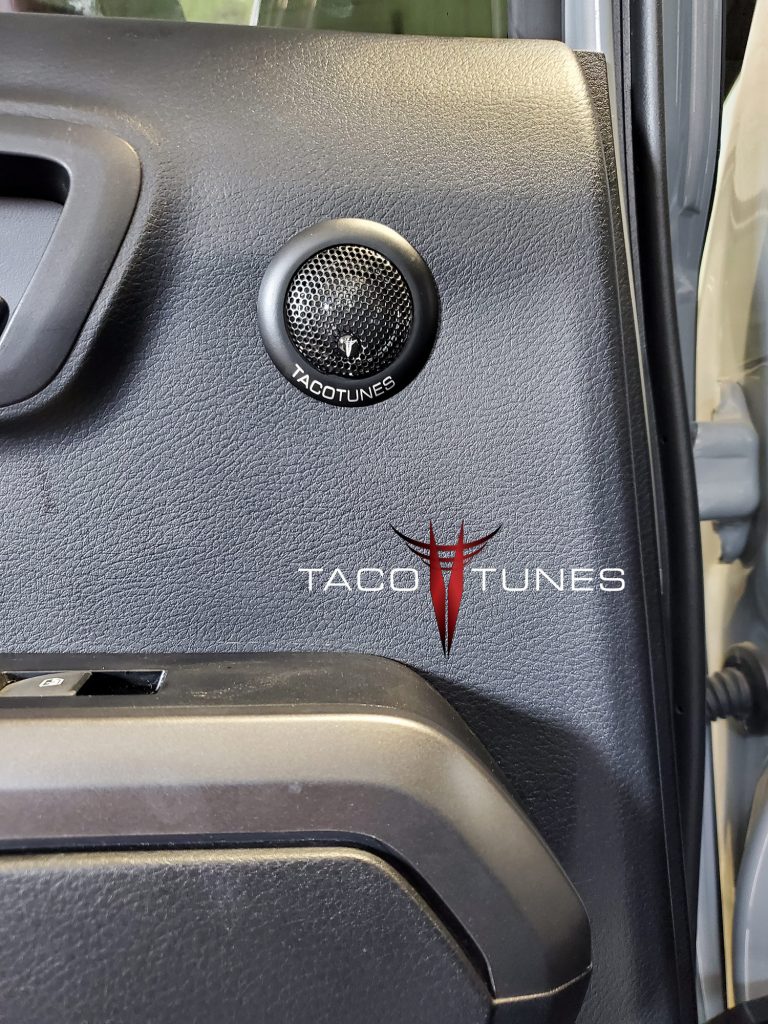 Toyota Tacoma
Color: Cement
Model: TRD Off Road 4×4
Stock Audio System: Non JBL
Components Installed:
tacotunes.com TXD3204V3 4 Channel Amp (100 x 4) Watts RMS
tacotunes.com TXD10001
tacotunes.com nTune6 Toyota Audio Correction (2020 Android/Carplay enabled Toyota Head Units)
Front Door Speakers: tacotunes.com TT65CS
Rear Door Speakers: tacotunes.com TT65CS
Most of customers prefer to install our coaxial speakers in the rear doors. However we come across customers that want to provide great sound to their rear seat passengers.
Step 1: Remove door panel. Customers have reported that using a 1 17/8″ hole saw works great. We used a 1 13/16″ and used a razor to enlarge hole a little to ensure a very tight fit.
NOTE: We selected the "flattest" spot on the upper door panel. And double check on the rear of the door panel, that you will not encounter any potential issues.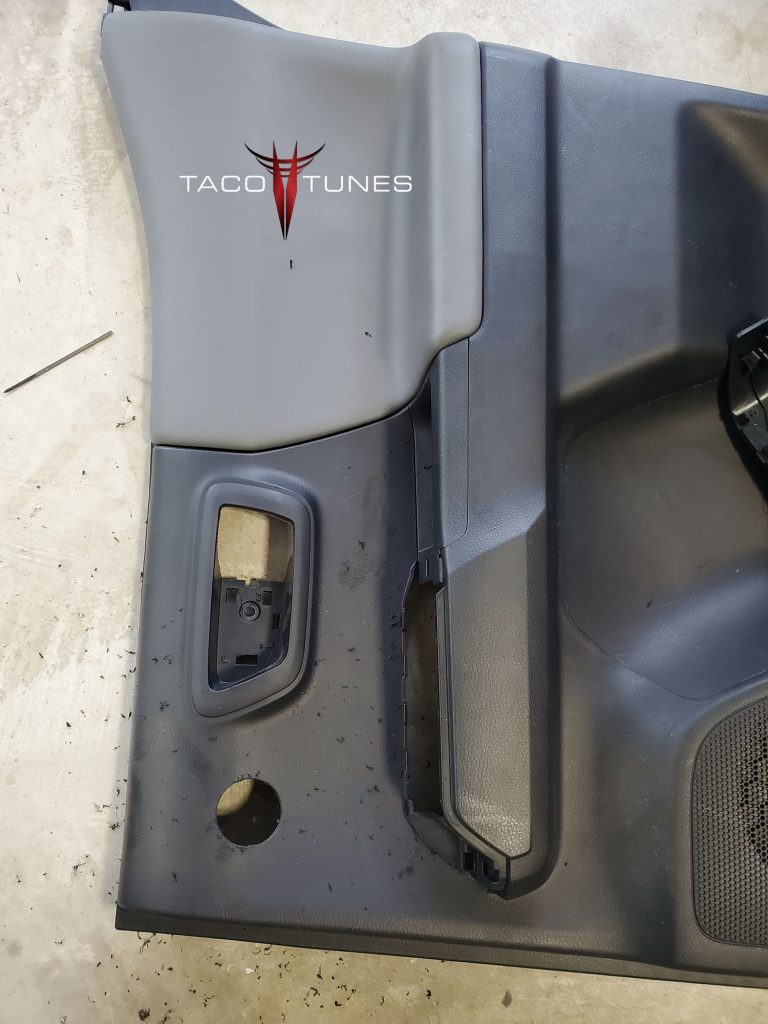 Step 2: Using a Razor clean up the edges.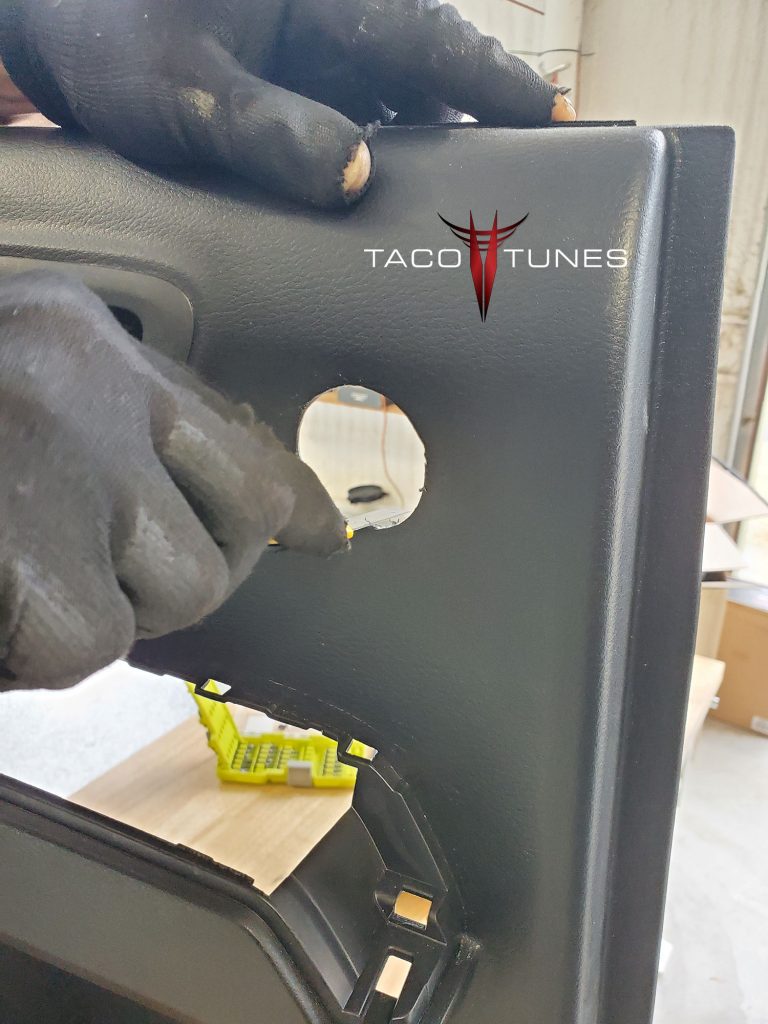 Step 3: Install the midbass driver and crossover mounts as shown. Using our Plug and Play wiring harness system. Connect to your crossover as shown here.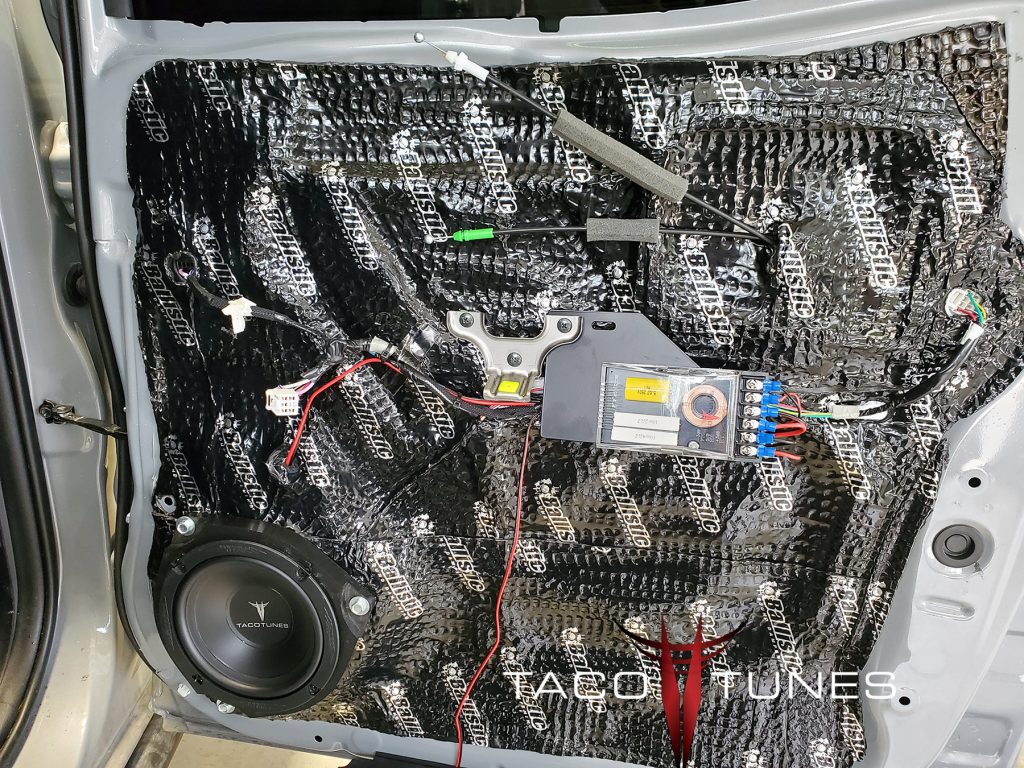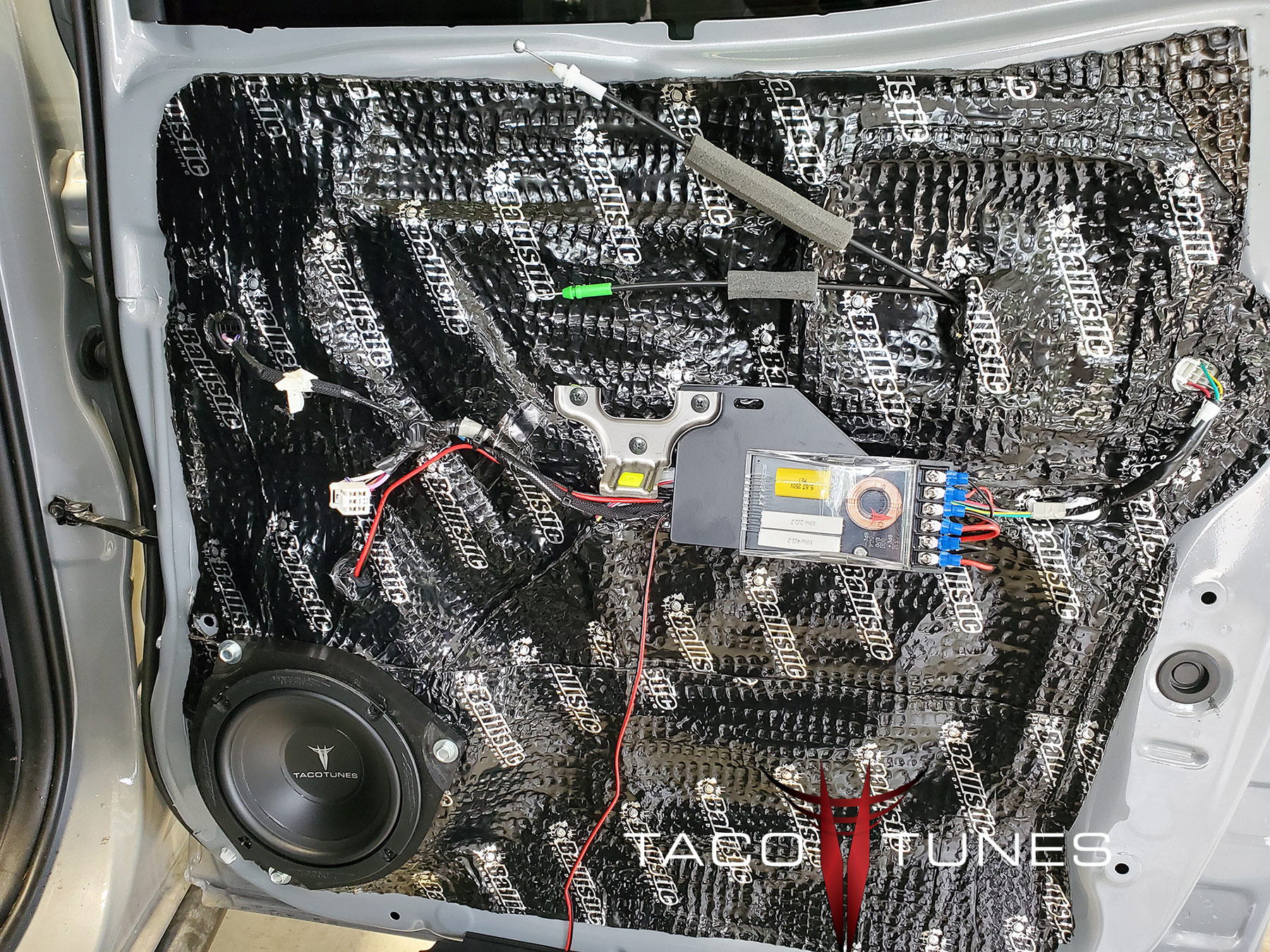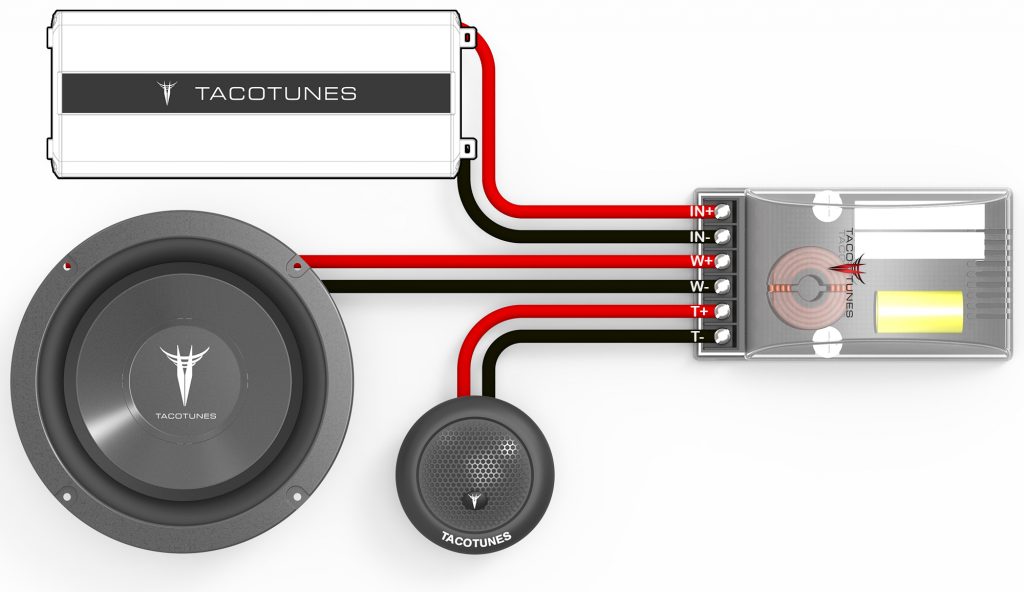 Step 4:Install the tweeter in the door panel / place door panel back on the door.