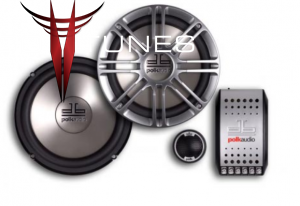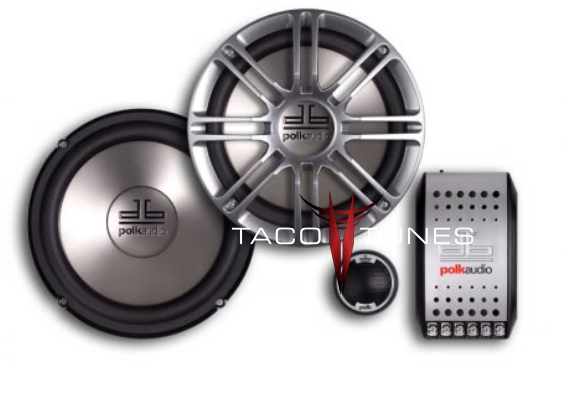 Polk Audio db6501 Component Speakers
Toyota Tacoma

Polk Audio db6501 Component Speakers

To install Polk Audio db6501 Component Speakers into your Toyota Tacoma, you will want to use tacotunes.com speaker adapters designed to work in your Tacoma. The Polk Audio db6501 Component Speakers require a 5.1" cutout diameter for the mid range speakers. The Polk Audio db6501 Component Speakers tweeters will require a 1.951″ cutout diameter.


The Polk Audio db6501 Component Speakers will fit you your Toyota Tacoma without any cutting, drilling or modifying your Tacoma.

Summary:

Mid range Driver: 5.1" cutout diameter

Tweeter: 1.951″ cutout diameter

Top Mount Depth: 1 3/4″

Polk Audio db6501 Component Speakers Manual Toyota Tacoma

These speakers have been test fit to work in the front doors Toyota Tacoma 2005 2006 2007 2008 2009 2010 2011 2012 2013 2014







Incredible Sound, Affordable Price
The db6501 component system not only offers superior looks, but also superior sound. And all at a price that makes a high performance system affordable! The db6501 works well in OEM factory installs, as well as with high-powered aftermarket head units and component power amps. This component system delivers incredible Polk performance and durability at a very affordable price.
db6501 Features:
Dynamic Balance polymer/mica composite mineral filled cone is stiff yet lightweight for big sound, little distortion.
Marine Certified Polk db Series speakers are built tough to withstand the toughest environments so they are perfect for use in boats of all types. That?s why Correct Craft offers Polk speakers in their award-winning Nautiques ski and wakeboarding boats.
25mm liquid-cooled silk/polymer composite dome tweeter with neodymium magnet for clear, detailed highs.
Flush & surface mount swivel cups allow placement flexibility and soundstage optimization.
Low-mass 2-layer 25mm Kapton voice coil former is lightweight for high sound output. Kapton?s high melting temperature (725F/400C!) ensures high power handling and kick-butt reliability.
Supplied adaptor rings enable the db6501 to fit both 6 1/2-inch and 6 3/4-inch applications, ensuring an easy fit in everything from domestics to imports including VWs and Audis, BMWs and other European imports.
Adaptor rings make it easy to fit the db6501 in 6 1/2-inch and 6 3/4-inch applications.
Muscular ABS grilles, computer optimized and based on exclusive MOMO designs.
Durable butyl rubber surround won't fall apart under the stress of extreme temperatures, sunlight or time, for years of the great Polk sound.
Pole plate heat sink promotes better heat dissipation for superior power handling and reliability.
Flat spider for faster, longer excursion linear motion.
Flexible woven leads sewn directly into spider for greater reliability.
2nd-order Butterworth outboard crossover for component system sound at a coaxial price.
Electronic tweeter protection circuit protects your tweeters from accidental abuse for reliable high output sound.
Vented crossover housing gives you a choice of hidden wire channels for easier, more professional-looking installs.
Rock solid, acoustically inert samped steel basket finished in rustproof gun metal gray.
Stainless steel mounting hardware.
One year parts & labor warranty.
All Polk products are made using the best materials and the most advanced manufacturing techniques. They pass the industry's most exhaustive quality tests, including drop testing, extreme signal response and UV & salt exposure testing. Polk loudspeakers are built to perform for a lifetime.