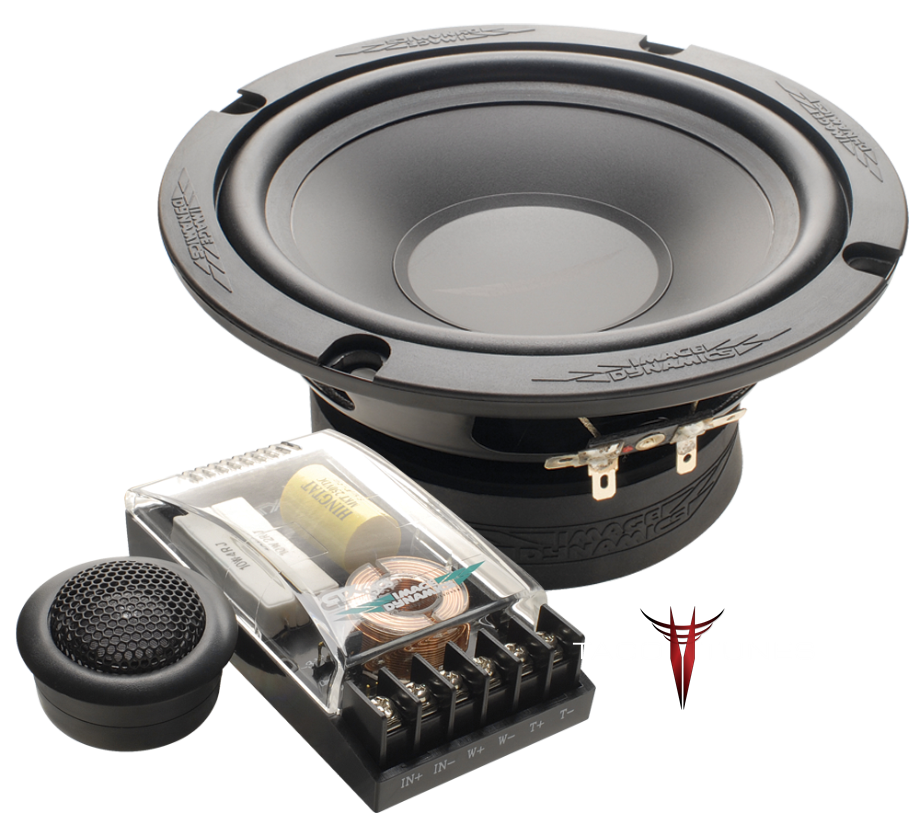 How to install component speakers 2016+ Toyota Tacoma
If you are planning to install new after-market component speakers in your 2016+ Toyota Tacoma, we provide step by step instructions on using your stock wiring without any cutting or splicing.
In the 2016+ Toyota Tacoma, Toyota wired the front door speakers and the front dash speakers (tweeters) in parallel. In short, the stock tweeters and door speakers are wired together. When you disconnect the stock tweeter, the door speaker loses signal.
To overcome this challenge, we offer this custom harness for your Toyota Tacoma.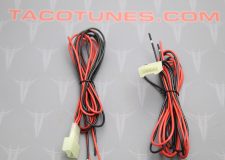 In the picture above you will see wires coming out of the tweeter wire harness adapter. Pin 2 (positive) & Pin 4 (negative) are the signal wires coming from your stock stereo (head unit). Pin 1 (positive) & Pin 3 (negative) are signal wires running to your door speakers.
In the youtube video below, we will show you show you how to install component speakers using our tweeter wire harness adapter.
The signal coming from the head unit (PINS 2/4) will be connected to the IN+ / IN- on the passive crossover. The signal going to your door speakers (PINS 1/3) will be connected to the W+ / W- on your crossover T+ and T- need to be plugged into your new aftermarket tweeter.
NOTE: You MUST use the passive crossover that is included with your component speaker set. If you apply power to your tweeters without the crossover in place, the lower mid bass frequencies will damage the tweeters. Please note some standalone tweeters do not require a separate crossover as they are equipped with a type of on board passive crossover. We HIGHLY recommend purchasing a matched component set to avoid potential issues.
The second challenge in removing your stock dash speaker / tweeter is the shape of the stock tweeter. You will need a tweeter adapter similar to this one: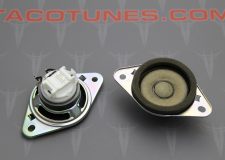 When you remove your stock speaker from the front door in your Toyota Tacoma you will need a speaker mounting adapter and speaker wire harness adapter.
Picture of stock Front door Speakers: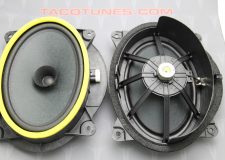 You have the option to cut your stock wiring and splice an extension. However, most of our customers want to return the vehicle to stock in the event of sale or trade in.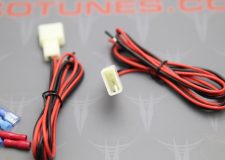 In the YouTube video we you will get step by step instructions on installing a component set of speakers along with detailed wiring instructions for your passive crossovers.
Parts Needed:
Speakers adapters / mounts
Speaker wire harness adapters & speaker terminals
Tweeter adapters / mounts
Tweeter wire harness adapters
18g tweeter wiring
2 butt splice connectors
Longer bolt kit if using our heavy duty adapter kit. HIGHLY recommended for larger more powerful speakers.