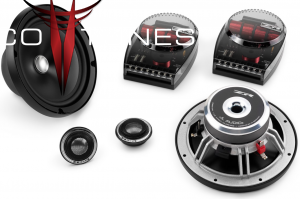 JL Audio ZR650 Csi Component Speakers
Toyota Tacoma

JL Audio ZR650 Csi Component Speakers

To install JL Audio ZR650 Csi Component Speakers into your Toyota Tacoma, you will want to use tacotunes.com speaker adapters designed to work in your Tacoma. The JL Audio ZR650 Csi Component Speakers require a 5.5" cutout diameter for the mid range speakers. The JL Audio ZR650 Csi Component Speakers tweeters will require a 1.67″ cutout diameter.


The JL Audio ZR650 Csi Component Speakers will fit you your Toyota Tacoma without any cutting, drilling or modifying your Tacoma.

Summary:

Mid range Driver: 5.5″ cutout diameter

Tweeter: 1.67″ cutout diameter

Top Mount Depth: 2 3/4″

JL Audio ZR650 Csi Component Speakers Manual Toyota Tacoma

These speakers have been test fit to work in the front doors Toyota Tacoma 2005 2006 2007 2008 2009 2010 2011 2012 2013 2014




ZR650-CSi
2-Way Component System: 6.5-inch (165 mm) Woofer, 1-inch (25 mm) Aluminum Dome Tweeter
Our reference quality ZR component speakers are made for those seeking the highest possible levels of audio performance and are the pinnacle of the JL Audio component speaker lineup.
The ZR650-CSi features 6.5-inch (165 mm) component woofers with Kurt Müller cones and suspensions, precision-machined field plates and die-cast alloy baskets. The woofer design benefits from JL Audio's vast woofer design experience and advanced modeling systems.
The ZR component tweeters included in this system feature 1-inch aluminum domes with rubber-roll suspensions that damp unwanted ringing while delivering spectacular high-frequency extension. A flush-mounting fixture with a classy electro-formed ring provides a sophisticated touch in any installation.
ZR crossover networks are bi-amp capable and built with super-premium component parts, including U.S.-made Mills™ resistors mounted on an extruded aluminum heat sink, polypropylene capacitors, and segmented air-core inductors. Five levels of tweeter attenuation are provided, as well as four levels of mid-range presence adjustment, for twenty possible voicing combinations!
Woofer grilles are included, each consisting of a black grille tray and a black steel mesh grille with an electroformed "ZR" logo.
When nothing but the best will do, choose ZR.
Made in Germany, Sold as a pair.
Sonic character: Accurate and detailed