Hot Girlfriend / Wife Toyota Tundra Owner Contest $5,100 in prizes
Have a smoking hot Girlfriend or Wife? Or you are a hottie that owns a Tundra?
Well it is that time again! Everyone getting in shape for summer . . .so EVERYONE wants to see those HOT girlfriends and wives (but not both at same time 😉 ) showing off that moneymaker. In the past, we had great success with our HOT GFW contest! This go round we will award 3 major prizes along with 7 participation prizes.
Read below to understand how we will judge the entries and be sure to review the rules.
IMPORTANT: DO NOT POST ENTRY PICS ONLINE.
The models in this post are all professionals . .  . none of them will be allowed to compete in this contest.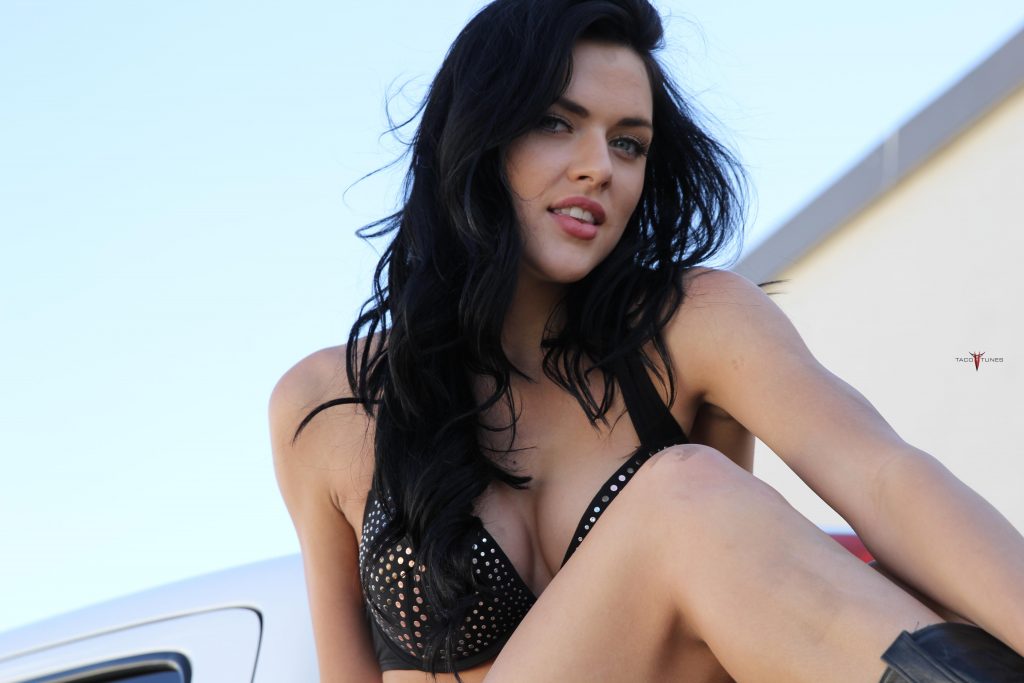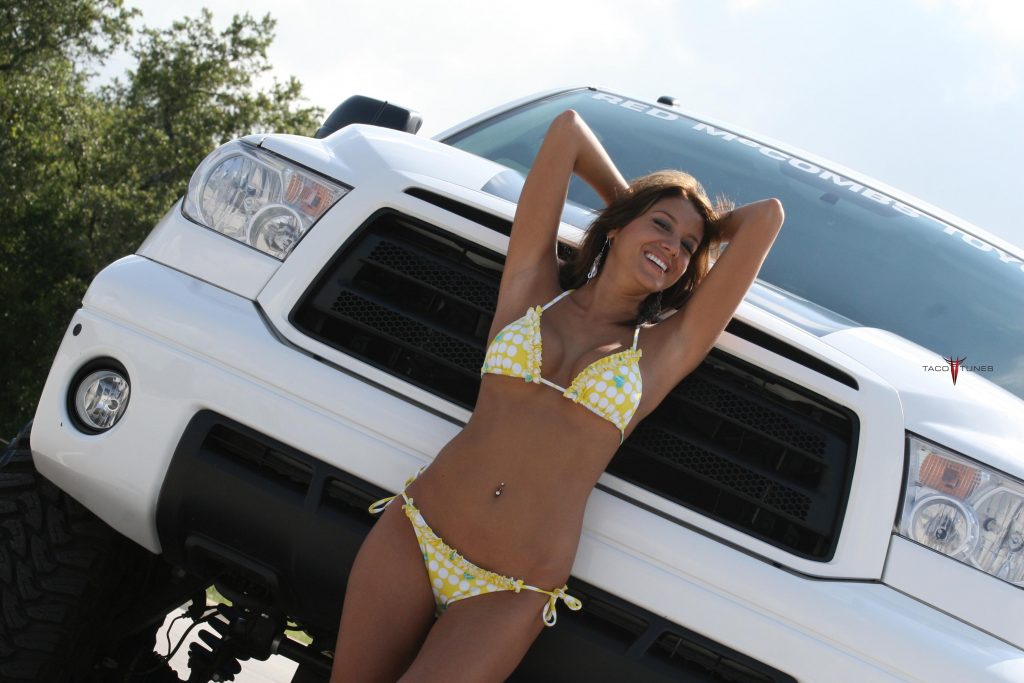 Prizes:
1st place- Tacotunes.com System SQ3 Plug and Play Complete Audio System – Value $2,200
NOTE: CUSTOMERS THAT HAVE PURCHASED IN LAST 30 DAYS ARE ELIGIBLE FOR A FULL SYSTEM REFUND IF THEY HAVE PURCHASED OR PLAN TO PURCHASE THE SYSTEM AND THEIR ENTRY WINS.
2nd place –Fab Fours Bumper $2,100 Value
3rd place- Rigid Industries – 30" LED R2 Series $850 Value (bottom light bar in picture below)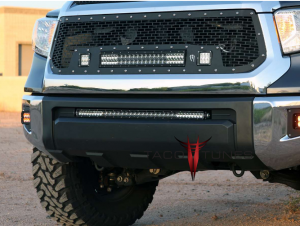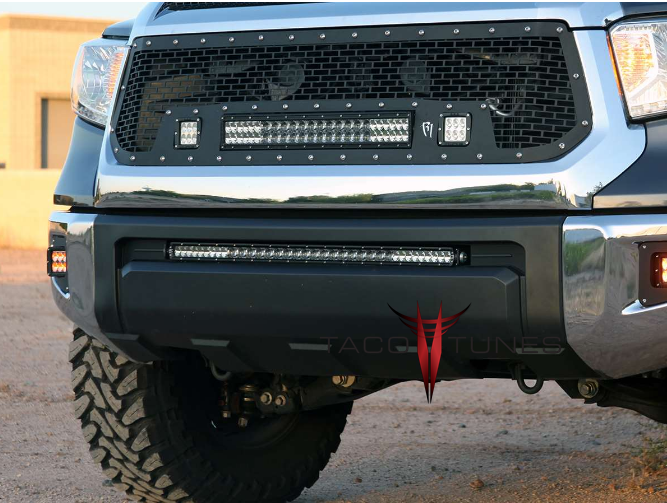 4th-10th – Toyota Tundra 30oz Stainless Steel Tumbler $140 Value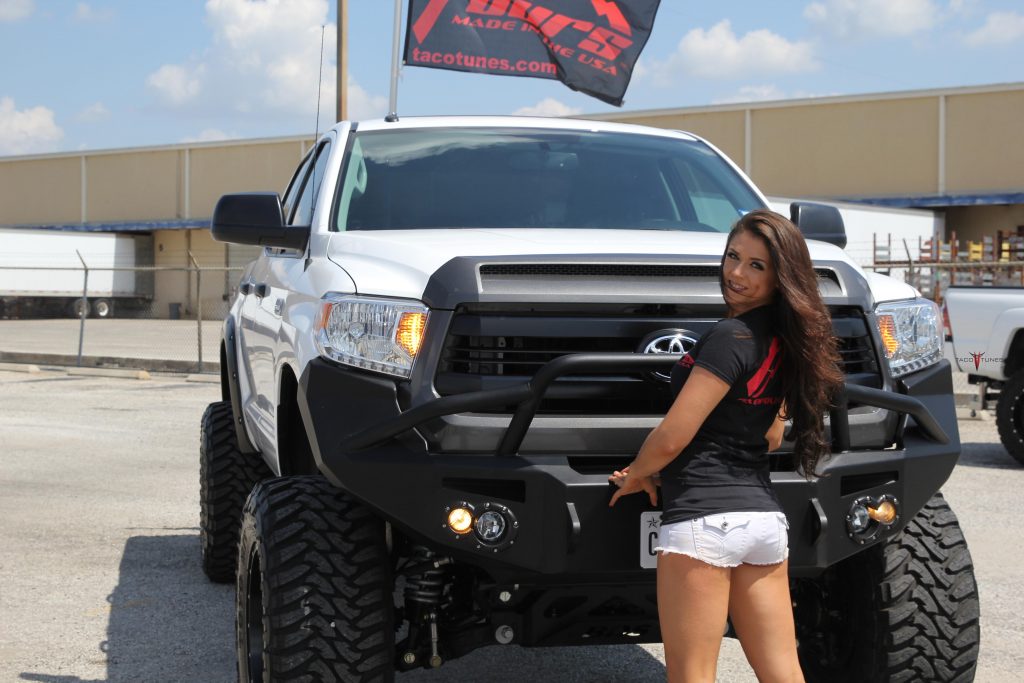 Rules:
1. Pictures can be creative but must presentable on PG13 TV. Bathing suit top & bottoms are maximum skin allowed.
2. Girlfriend/Wife must be at least 18 years old.
3. Must be able to prove they are your GF / Wife. A few screen grabs with the date showing from FB will suffice.
4. Must be able to prove the Tundra belongs to contestant.
5. GF / Wife and Tundra must be visible. Entire truck not required, just need to see it is a Toyota Tundra model 20o7-2018. Sorry first gen, products are very limited for your model Tundra.
6. 3 different pictures should be presented.
7. Pictures will be posted by our staff. DO NOT POST your entry on any site or your pics or you will be disqualified.
8. One entry per contestant. Sorry even if you own 2 Tundras only one entry.
9. Truck owners (female) are eligible to post with their own Tundra.
10. tacotunes.com (online audio solutions, llc) employees are family members are NOT allowed.
11. Any negative, rude, demeaning comments about any contestants will not be tolerated. Remember some people prefer lifted trucks some prefer lowered. Your "taste" and thought process is not indicative of the rest of the human race – get over yourself.
Please excuse all the rules, but last time we did this we had contestants hire professional models to pose as girlfriends.NOTE: The girls in this post are all professional models and are NOT allowed to enter this contest.

How to enter:
To enter into the contest, please submit a request join the group. Rockin Tundras on Facebook.
Link: https://www.facebook.com/groups/mytundrarocks/
Follow us on Twitter, Instagram and Facebook @tacotunes for updates on the contest.
We will be posting updates on the following social media platforms:
FB Page Rockin Tundras
FB Page tacotunes.com
http://instagram.com/tacotunes
Be sure to go like / follow:
https://www.facebook.com/fabfours
https://www.facebook.com/RigidIndustries/
https://www.facebook.com/tacotunes
NOTE: Be sure to post on their facebook.com pages and tag tacotunes.com we will be selecting some random winners for other prizes! 
Giveaway timeline:
Picture Collection time: 5/19/2017 – 6/2/2017
Contest Date:6/9/2017
Email pictures to:
DO NOT POST YOUR PICS AHEAD OF TIME. YOU WILL BE DISQUALIFIED. SEND 3 PICTURES.
How will winners be selected?
The contest will be based on Facebook likes. Pictures will be posted on FB page Rockin Tundras the contestant with most likes wins!
Questions & Answers (keep checking back will be updating as questions arise):
Q. How will winners be selected?
A. We will post the pictures in the Facebook group Rockin Tundras. Picture(s) with most likes will be awarded. In the event of a tie for any place, a faceoff will occur between the two contestants.
Q. What resolution do you want the pictures?
A. Please limit the file size to 2Mb per photo.
Q. How many pictures do we send?
A. Send 3 photos.
Q. Is installation included with prizes?
A. Installation is NOT included. However, shipping is included in the continental US. AK, HI, PR etc will be limited.
Q. I am not in the US can I enter?
A. The only items we can ship outside the Continental US are the 30oz Tumblers.
Q. What if I pay for shipping costs outside the US?
A. We will review on ICB. Logistics can be a difficult to ship larger items out of the country.
Q. Will you be doing any other giveaways?
A. Yes, we have other vendors that wish to participate in our next giveaway, be sure to keep checking back.
Q. Can I sell the item if I win?
A. Once a winner receives their prize, they are not obligated to keep the prize.
Q. What happens to pictures after contest.
A. By submitting the pictures you are entering in a contest and you agree to release the picture rights to us. If you request, we will remove the pictures from our digital media. However, keep in mind we have zero control over how many times the images are downloaded.
Q. Can more than one person be in any picture?
A. NO, pictures must be of YOUR wife or GF and YOUR Tundra.
While you are here check the audio products for your Toyota Tundra! We have installed over 475 San Antonio 2014+ Toyota Tundras here in our shop AND we have over 19,000 Toyota Tundra customers around the globe!  Here are a few customers.
Be sure to check out our plug and play amps for your Tundra!