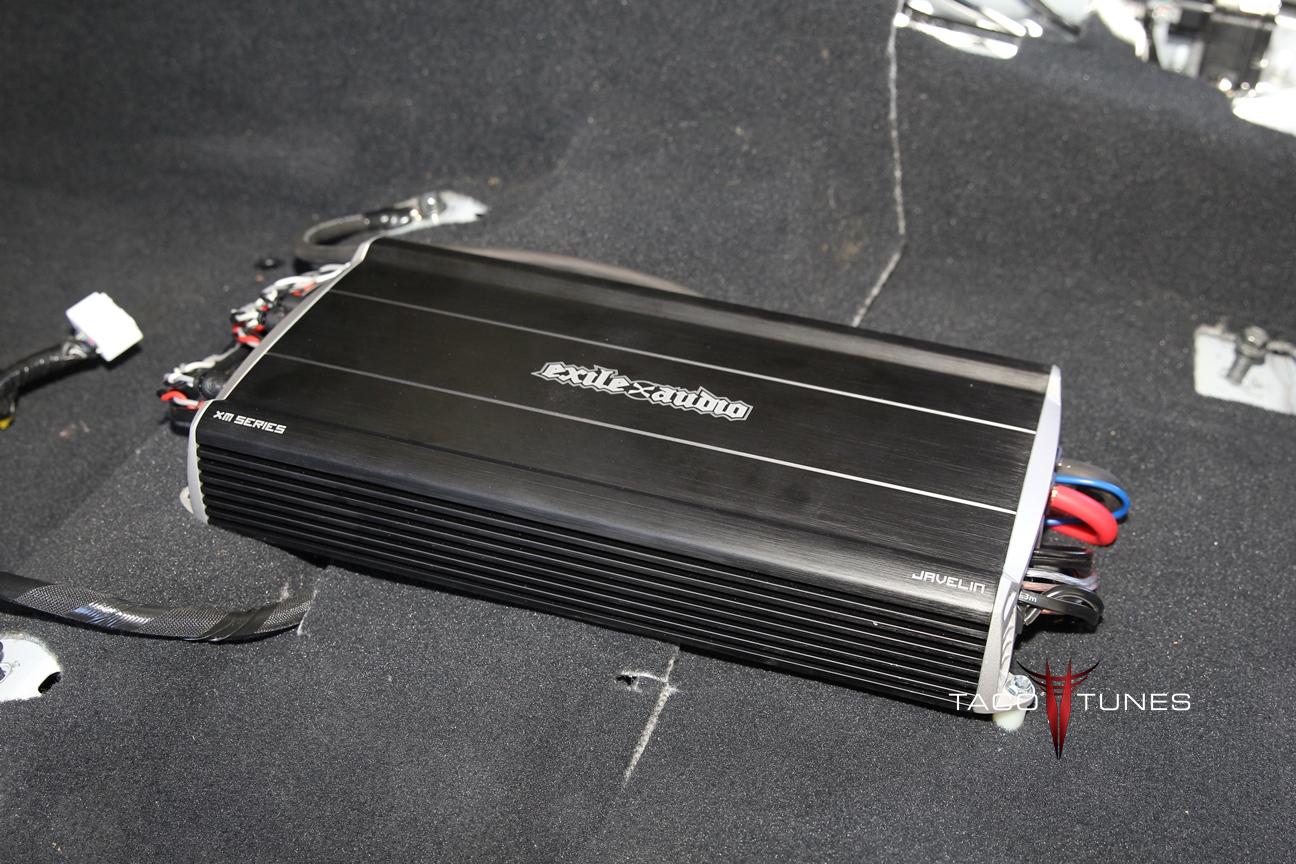 Exile Audio Javelin 5 Channel Amplifier
Exile Audio Javelin 5 Channel Amplifier Big Power.. Small footprint. The Javelin amplifier will provide 4 x100 watts to your front / rear door speakers. It will also provide up to 800 watts to your subwoofer(s). Originally designed for a harsh marine environment we began installing these for our customers as tougher solution for our hard core offroaders. They quickly became popular with our customer base.
In most cases we recommend the amp to be installed under the driver seat. The stainless steel hardware and epoxy coated circuit boards have proven to be a valuable asset for some of our toughest customers.
Combine the rugged amp with amazing sound quality and you end up with an amplifier solution that is difficult to match.
Be sure to check out our installation kit for your Toyota AND be sure to ask about bundled pricing with our turn key packages.
Exile Audio Amp installed in 2014 Toyota Tundra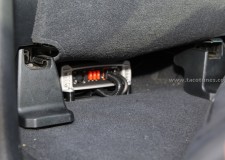 Exile Audio Javelin Amp installed in 2010 Toyota Tundra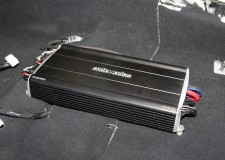 Exile Audio Javelin Amp Installed in 2011 Toyota Tacoma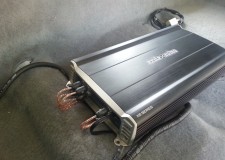 Exile Audio Javelin Amp Installed in 2011 Toyota Tacoma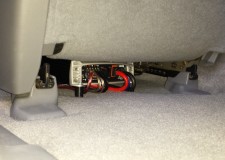 Exile Audio Javelin Amp Installed in 2003 Toyota Tacoma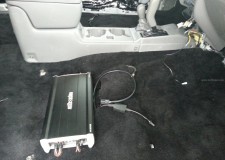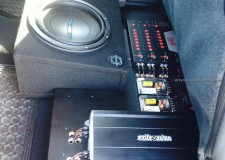 Power Ratings:
Into 4 ohm: 100w x 4
Into 2 ohm: 150w x 4
Into 4 ohm bridged: 240w x 2
Sub Channel Into 4 ohm: 500w x 1
Sub Channel Into 2 ohm: 800w x 1
Specs:
Dimensions: Length: 15.0in (381mm) x Width: 7.5in (190.5mm) x Height: 2.3in (58.4mm)
Channels: 5
Amplifier Class: Full range class D
Fuse Size: 40A x 3
Recommended Power/Ground Wire: 4 AWG
Total Harmonic Distortion: <0.5%
Signal to Noise Ratio: 92dB
Gain Range: 0.2 – 6V
Low Pass Crossover Range: 50 – 250Hz
Bass Boost: @ 45Hz 0 to +18dB
Operational Efficiency: >85%
Damping Factor: >200
Remote Bass Control: Yes